Why would we worry about our skin ageing when we're still young? The idea that our skin stays youthful until we hit a certain age is a huge misconception. Skin can start to show signs of ageing from as young as your twenties, so incorporating some anti-ageing products into your skincare routine is great place to start. 
Keep reading as we explain the signs of ageing, the best products to use, and answer when to start using anti-ageing products for prolonged youth in your skin. 
What are the signs of ageing?
While ageing skin can look different for everyone, here are some of the more common signs: 
Fine lines and wrinkles:

At the start of the ageing process, fine lines are most prominent in delicate areas, like around the eye, between the brows, and across the forehead.

 

Dry skin:

Younger skin naturally has high moisture levels. However, as we age, the skin loses its ability to retain moisture and becomes dehydrated.

 

Dull skin:

As skin ages, moisture levels drop and cells only renew every four to six weeks, whereas younger skin renews every three to four. As a result, the skin's natural radiance starts to diminish as we grow older.

 

Uneven skin tone:

As hormonal levels change, melanin can spread differently, causing age spots and general unevenness.

 

Rough texture:

Build-up of dead skin and slow cell turnover can create an unwanted, bumpy surface.

 
When to start using anti-ageing products 
Noticing these changes in our once youthful skin can feel disheartening. While you can't stop the ageing process from happening, there are steps to help slow down and reduce the appearance of skin ageing. 
It's never too early or late to start, but the earlier you apply anti-ageing products, the better!  
Collagen levels start drop and cell turnover slows towards the end of your twenties, so that's ideally a perfect time to start. 
Best anti-ageing products
Incorporating a range of anti-ageing products into your skincare routine as early as possible can help to lessen the appearance of signs of ageing. With the right products, tackling fine lines, dryness, and uneven skin tone is easier than you might think. 
Sukin's Purely Ageless Range is designed to protect your natural beauty at any age. With inspiration from the restorative qualities of Australia's rich earth, sea, and sky, we've developed a clinically proven anti-ageing powerhouse blend. 
Firming anti-ageing serum
Firming serums can help encourage a more youthful complexion by improving the appearance of sagging and fine lines.  
Our Intensive Firming Serum is rich in natural actives that target fine lines to firm and refine skin for a smooth finish. Our natural powerhouse firming active, Pure Ribose, works with Acacia Gum to provide both short and long-term firming effects. 
Added Rosehip Oil works to improve skin elasticity and fight premature signs of ageing, while Cocoa Butter locks in moisture for a silky-smooth finish.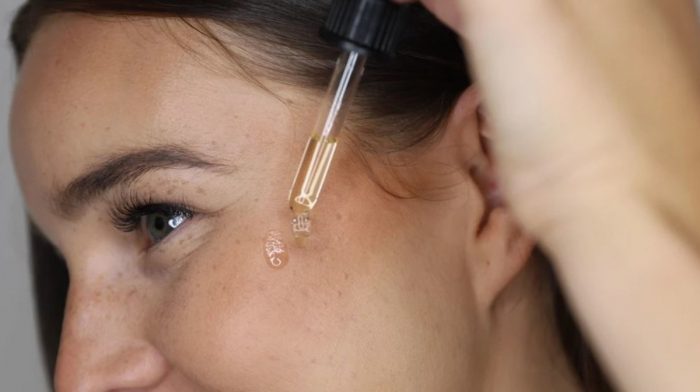 Find out all the Rosehip Oil benefits and how to use it for ultimate skin health and a glowing complexion.