Tired of skin issues ruining your healthy glow? Meet a beautiful little flower called chamomile. Keep reading as we explain how chamomile benefits the skin, what it does and how to use it.
What is chamomile? 
Similar to a daisy, chamomile for skin brings promise of a calm, hydrated and balanced complexion. It's most commonly used for herbal tea or traditional medicines, but is increasingly being used in skincare too.
Chamomile benefits
What is chamomile good for, you ask? Let us tell you!
Calming
Chamomile extract is a powerful ingredient that can help to calm the complexion when applied topically in skincare.
Chamomile for skin can help to reduce the appearance of redness, while also preventing future flare-ups.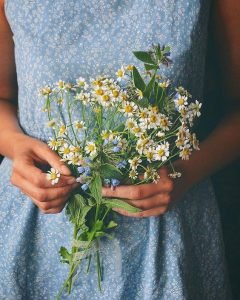 Promotes healthy looking skin
One of the best chamomile benefits? It can assist with promoting healthier-looking skin! It keeps the skin functioning optimally and helps to achieve the appearance of a radiant, glowing complexion.
Reap the benefits of chamomile extract and enjoy intense hydration for a calmer complexion with Sukin's Calming Night Cream and Sensitive Facial Moisturiser, which are great organic products for dry skin.