The safety, health, and wellbeing of our community have been and will remain our highest priority. It is incredibly important to be washing our hands regularly to prevent the spread of the COVID-19 virus. So, we wanted to share our top tips on how to wash your hands properly with our natural hand wash.
How to Wash Your Hands Properly
Step 1: Wet your hands with clean, running water (warm or cold), turn off the tap, and apply a natural Hand Wash

Step 2: 

Lather your hands by rubbing them together with the soap. Lather the backs of your

hands, between your fingers, and under your nails. Scrub your hands for at least 20 seconds. Need a timer? Hum the "Happy Birthday" song from beginning to end twice.

 

Step 3: 

Rinse your hands well under clean, running water.

 

Step 4: 

Dry your hands using a clean towel or air dry them.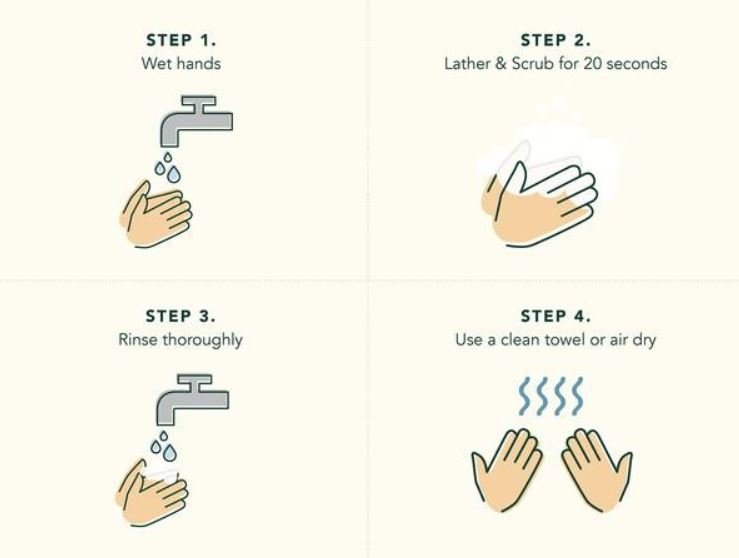 Apply Hand Cream After Washing Your Hands
An extra tip from us? With all this hand washing, you may notice your hands become dry, we recommend keeping a natural Hand Cream on you to apply after your hands are clean and of course dry! Our non-greasy, light Hand and Nail Cream will hydrate and protect dry hands while caring and strengthening nails and cuticles from added Soy Protein. Aloe Vera, Vitamin E and Borage Oil will leave hands feeling nourished, soothed and soft.