Being a teenager can be a difficult time. Between deciphering what you do and don't like, finding out who you are, entering into your first part-time job, navigating social circles and balancing all that with homework, the blemish-prone complexions that often come hand in hand with teenage hormones certainly don't make matters any easier. 
Whether you're a teenager or you're an adult helping your child work through puberty and the skin qualms that come with it, starting early on a thorough skin care routine is really important. Before we can learn to care for blemish-prone, teenage skin however, we need to understand where those blemishes are coming from and focus on long term skin health rather than quick fixes.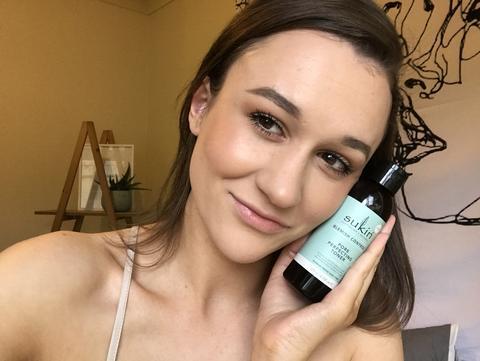 What causes teen blemishes? 
The body changes in so many ways during our teenage years, with the skin reflecting just one of those changes. With puberty comes a surge in hormones, and these hormones can increase the body's production of sebum. Blemishes, at any age, occurs when the skin's sebaceous glands become blocked thanks to an overproduction of oil and bacteria. This is particularly common during our teenage years as this is when our skin's oil glands begin to enlarge and produce more oil. Because the skin is still young, it is often unable to keep up with these changes and balance its functions out. 
How to deal with blemish-prone teenage skin 
To deal with blemish-prone, teen skin, look for products that work to balance the skin's natural oil production. As the skin is still young, it's worth choosing products that work to improve the health and natural function of the skin rather than harsh, chemical-packed products that can strip the skin of its protective barrier. 
A poor skin care routine (or no routine at all!) certainly doesn't help things, and if you or your teenager haven't dealt with serious and ongoing blemishes before then chances are a thorough routine isn't in place- so now is the time to instil some good skin habits.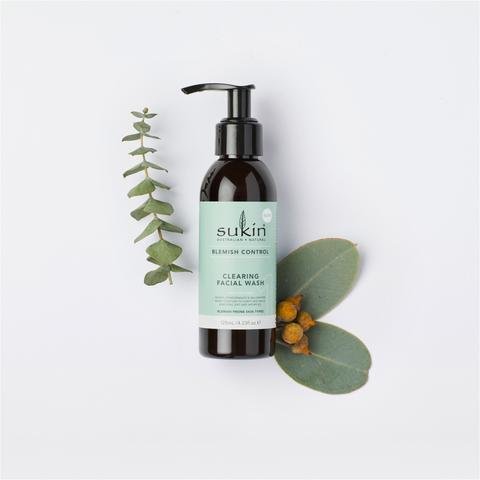 The best natural products for teenage skin 
Face wash for blemishes
To gently but effective cleanse the skin without drying it out, start with the Sukin Blemish Control Clearing Facial Wash. In this cleanser, Eucalyptus works to reduce blemish causing bacteria and minimise the redness that often appears when a breakout occurs, Tea Tree works to absorb excess oils and pomegranate helps to balance congested, clogged pores.