While most of us know to cleanse, tone and moisturise, not many realise that face oil and serum are the true heavy lifters of our skincare regimen.
They're rich in potent ingredients and can tailor a routine to target your skin's needs. Keep reading to discover what natural face oils are, how to apply serum, and how to find the best facial oil and serum blend for you.
What is serum?
Lightweight, absorbent and gel-like in texture, a face serum is filled with active ingredients that target specific skin concerns. It's far more potent than a moisturiser and can penetrate deeper into the skin due to its smaller molecules.
What does serum do
Face serum can help to boost collagen production for firm, plump results, reducing the appearance of fine lines and wrinkles. It supports the eradication of dry, dull skin and welcomes a more radiant-looking complexion.
How to apply serum on face
Wondering how to apply serum? Let us explain! Face serum should be applied to clean, dry skin after cleansing, exfoliating and toning, but before moisturising.
It's important to apply serum to a freshly cleansed base so the potent ingredients can effectively absorb into the skin. If there's anything blocking the pores, these products won't be able to perform as well as they can.
What is face oil?
Despite differences in texture, face oil serves the same purpose in your skincare routine as a serum. They deliver concentrated ingredients to target specific skincare concerns. But, as the name suggests, they have a much oilier consistency and can take longer to absorb.
How to use facial oil
A face oil should be applied the same way as a serum: after cleansing and toning, but before a face cream.
To ensure all products work as effectively as possible, wait a couple of minutes between each step to give each product time to absorb.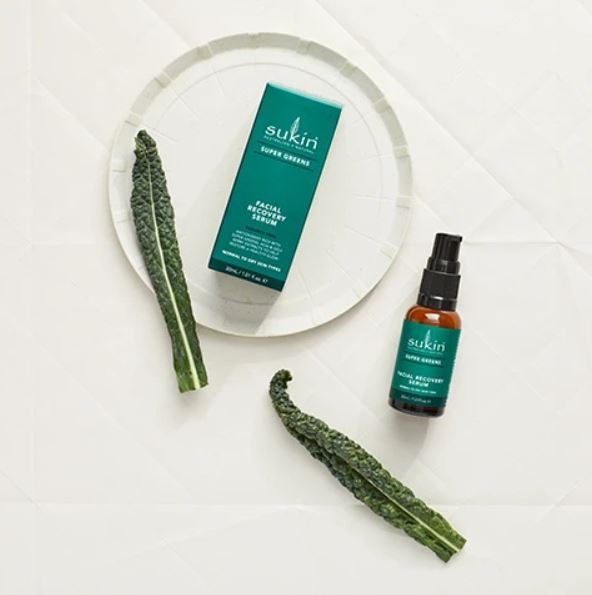 Should I use face oil, serum and moisturiser?
Serums and oils are often mistakenly viewed as interchangeable with your moisturiser. While there are moisturisers that can target specific skin concerns, the active ingredients in face oils and serums are far more concentrated.
Ideally, serums and oils should be used alongside your natural moisturiser. Apply the treatment first, allow to sink in for 2 minutes, then follow up with face cream.
How to find the best face oil or serum for your skin type
Given how specific serums and oils are, it's worth having a few on hand to cater to your skin's daily needs. Keep your cleanser, toner and moisturiser the same, then use a face serum or oil to tailor your routine.
Buy now

with SukinJournal

While you may avoid layering skincare for fear of adding a thick layer of product to already oily skin, serums can actually help to balance sebum production.

The best serum for oily skin is one with a lightweight texture that feels comfortable on the skin and doesn't increase oil production, such as our Super Greens Facial Recovery Serum. It absorbs quickly and helps balance the skin's natural oil production levels, reducing shine and the likelihood of blocked pores.

Infused with detoxifying Super Green extracts of Kale, Spirulina and Parsley, this face serum for oily skin promotes a radiant, even-looking tone, while keeping skin lightly hydrated.

Buy now with free delivery